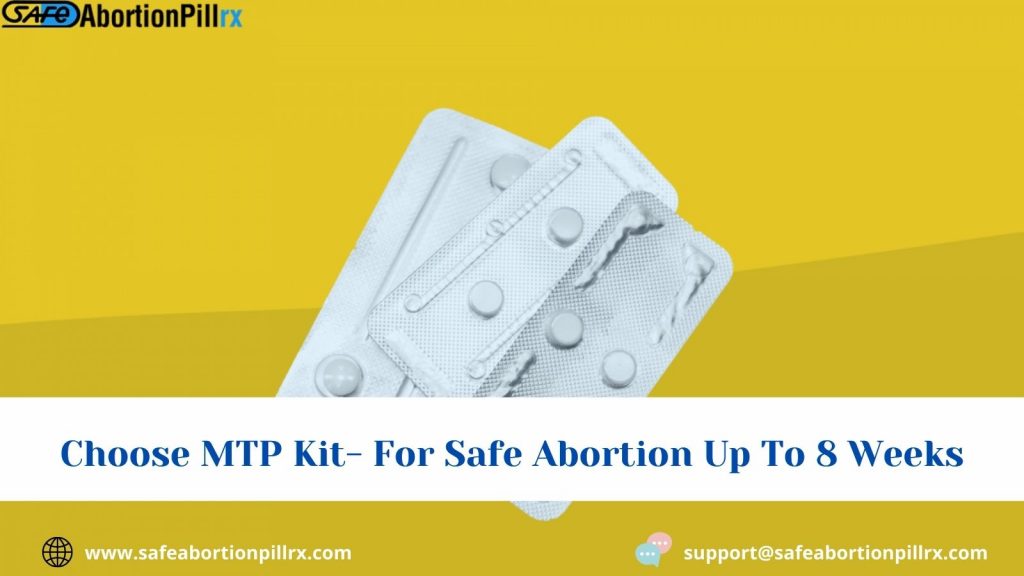 Medical abortion is a process where the unplanned pregnancy is ended with the help of abortion pills (Mifepristone and Misoprostol). Medical abortion with MTP Kit is highly recommended to women who's pregnancy week is up to 8 weeks. Both the pills are 99% effective if taken in combination to end the gestation. If you are the one dealing with undesired pregnancy and you want to get rid of it then medical abortion can be a easy option if you fit in the criteria and you can easily buy MTP Kit online.
What is the intake method and precautions to be followed?
First you have to take Mifepristone 200 mg orally. After 24-48 hours you have to take Misoprostol 800 mcg either buccally or vaginally.
Follow all the directions given by your medical expert. Do not overdose or miss the dose orelse you may not get a positive outcome.
Do not share the abortion pill with anyone.
Abortion pill can generally be taken with food during bedtime.
Keep all the necessary things handy such as sanitary pads, heating pad, painkillers, etc.
You can have stomach cramps, nausea, diarrhea after taking this pill. The symptoms may stay for about 10-12 days.
Store the medicine at the normal room temperature and away from small kids and pets.
Check the expiry date before taking the abortion pills.
What are the manageable side effects of MTP Kit?
Some manageable side effects of MTP Kit are as follows;
Diarrhea
Severe stomach pain, upset stomach, or discomfort
Menstrual cramps and heavy vaginal flow
Spotting, heavy menstrual flow and bleeding
Fever
Nausea
Call your expert or get emergency help if you observe any of these signs such as hives, allergic reaction, problem in breathing, inflammation on your face, tongue, lips or throat, or any part of your body.
Dehydration symptoms- feeling constantly thirsty, sweating, feeling very hot or dry skin issues, frequent or no urination, etc.
This is not a whole list of possible side effects. Some other symptoms may also be observed so inform your medical expert in such cases.
This is not a complete list of side effects and others may occur. Call your doctor for medical advice about side effects.
Some FAQs:
What happens in case of a missed dose?
Abortion pills should be taken as soon as you receive the package. You have to take all the pills all together and do not miss any as it can lead to incomplete abortion.
However, If you miss a dose then inform your medical practitioner immediately.
What to do in case of Overdose of abortion pill?
In case of overdose call your medical expert immediately, it is suggested to take the pills as per the guided measurement.
What should I avoid while taking abortion pill?
Ask your medical expert before taking an antacid. Your medical expert may suggest you with the alternative as some antacids can cause diarrhea if taken with Misoprostol.
Where can I buy an MTP Kit online?
You can Buy MTP Kit online from our website. We also have various options in abortion pills so you can chose whichever your medical expert recommends.